Homeowner Applications OPEN May 2 – June 3!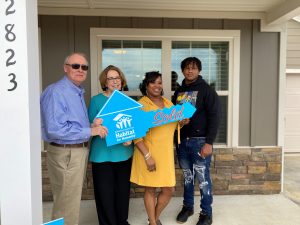 AND… for the public: Are you ready for homeownership?
The Get Ready Class is a free homeownership preparation class that will provide suggestions and create a plan to help improve your finances, repair credit, reduce debt, learn money management and provide resources for successful homeownership. The classes are held once a month, by Zoom, and taught by Dominion Financial Management. If you are ready to register for class, click here: https://2getstarted.as.me/GetReady2
---
Now more than ever we need your help to make the dream of homeownership come true!
Habitat for Humanity's vision is a world where everyone has a decent place to live.