Please keep in mind that donations to Habitat for Humanity International DO NOT come to us unless you specifically request that. It helps to have funds sent directly to Rutherford County Area Habitat for Humanity (RCHFH), as we're an affiliate for Rutherford County TN, and separate from all other affiliates.
---
Sponsorship levels range from $96,000 Exclusive Sponsorships, which includes ALL volunteer spots and full marketing, to $2000 Day Builds for your company or group employees. > More information <  Contact Melissa Cross
DONATE BY MAIL
Rutherford County Area Habitat for Humanity
850 Dr. Martin Luther King Jr. Blvd (formerly Mercury Blvd)
PLANNED GIVING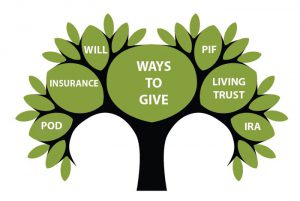 Planned Giving allows donors to leave money or assets upon his or her death. It's one of the easiest ways to support us and leave your legacy! This could be in the form of a will, a Living Trust, a Retirement Plan, an Insurance Plan, a POD (Payable on Death Designation), PIF (Pooled Income Funds), or any plan that your tax advisor suggests. Our accountant can also help you design your donation plan.
Contact Melissa Cross at 615-890-5877 x. 110 to learn more.
WORKPLACE GIVING
Give your employees a way to give back to the community where they live and work!  We can help you set up a workplace giving program where employees can donate directly to a Habitat Build for your company. This could be a payroll deduction campaign, an event campaign or add RCHFH to the list of non-profits to choose from in an established program. 
Ask your employees if they'd like to help support Rutherford County Habitat for Humanity and start a Workplace Giving campaign!  We can come do a presentation for them!
When employees give through their place of employment, it builds morale and fosters team building.
According to the Cone Cause Evolution and Environmental Survey:
72 percent of Americans want their employers to do more for a cause or social issue. 

93 percent of employees say it is important for their companies to provide them   with opportunities to become involved in social issues. 
EMPLOYER MATCHING GIFT PROGRAM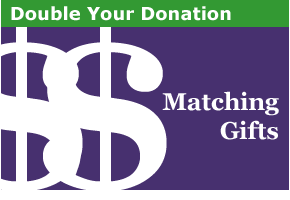 Does your employer have a matching gift program? Thousands of companies will double (or even triple!!) employee charitable gifts through matching gift programs. Many companies also donate for volunteer hours. In fact, an average of 1 in 10 donors are part of matching gift programs. Your employer may be one of them! It's easy as 1-2-3
1. Make your gift to Rutherford County Area Habitat for Humanity
2. Complete a Matching Gift form available from your employer. Sometimes this is all done online.
3. If needed send in your Matching Gift Application to us and we can complete the form.
CLICK HERE TO SEARCH FOR YOUR COMPANY
Find out if your company has a matching gift program: ask your Human Resources Department, call us at 615-890-5877 x. 110, or click the link above.  If your employer has an established program, obtain a matching gift form from your personnel office or matching gift coordinator. Fill out the matching gift form and email to Melissa Cross, or mail it to us at the address below or fax it to 615-890-2393. If you have a question or know of a company who matches gifts, please let us know! And we'd be glad to look your company up for you!
Our Organization Info:
Employer Identification Number (EIN) (i.e. Federal Tax Identification Number): 94-3099406
Organization Name: Rutherford County Area Habitat for Humanity
Organization Mailing Address: 850 Mercury Blvd., Murfreesboro, TN 37130
Phone: (615) 890-5877, ext. 110
Fax: (615) 890-2393
E-mail Address: melissa@rchfh.org
Web Site: www.rchfh.org
Organization Type: Civic, Health and Human Service, Shelter 
If your company does not currently match employee donations, consider asking them to do so. Your employer will enjoy tax benefits, and together you will help build safe and affordable housing for low-income families in Rutherford County!
GIFT OF STOCK AND APPRECIATED SECURITIES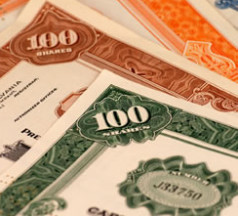 Appreciated securities such as stocks, bonds, or mutual fund shares are great ways to contribute to Rutherford County Area Habitat for Humanity that are beneficial to both parties involved. When you donate the appreciated assets such as stocks or bonds, instead of selling them and then donating the cash, you can potentially save on tax liabilities (consult your financial advisor). This can really help at the end of the year and could double your tax benefit! And our Financial Advisor may be able to help you!
Contact Melissa Cross at 615-890-5877 x. 110 to learn more.
GIFT OF LAND
We need land! A gift of land allows us to build one of our beautiful houses for a family in need and help lower the costs of our houses.
Contact Terri Shultz at 615-890-5877 x. 102 to learn more.
DONATE YOUR CAR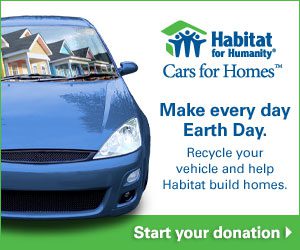 You can donate your car, whether it's working or not, or almost any type of vehicle: truck, boat, RV, trailer, or other! Learn how to donate to Habitat's Cars for Homes: 877-277-4344 or visit www.carsforhomes.org.
Tell them it's for Rutherford County Area (TN) Habitat for Humanity and we'll get the money – to spend on our local builds!
THE HOUSE THAT JACK BUILT
Credit card donations accepted through a secure site.
In honor of Jack Goodrich, Co-founder, Fundraiser, former President and Board Member, Rutherford County Habitat for Humanity is launching our community giving campaign, The House That Jack Built. Will you be one of 3,000 members of the local community to give $20.00 each in Jack's honor? Recognizing the generosity of our community and valuing the impact of each individual gift, we know that together we can!
_______________________________________________
Jack's Story Jack Goodrich was born in 1923 in Colorado Springs, Colorado. He grew up and was educated in Nashville at East High School and George Peabody College at Vanderbilt. Jack served in the military from 1942 to 1945 and received the Asiatic Pacific Theater Medal with 3 bronze stars and the Philippines Liberation Medal with one bronze star. Jack Goodrich and his wife Millie moved to Murfreesboro in 1949. Jack used his talents in the business world, working for Aultman's Jewelers, Bell Jewelers and other local businesses. In addition to Jack's numerous business accomplishments, Jack was an effective community leader who exemplified service through the Kiwanis Club, MTSU's Blue Raider Club, the Chamber of Commerce, the City of Murfreesboro Affordable Housing Board and Room in the Inn, Trinity United Methodist Church, the Wesley Foundation at MTSU and for the Murfreesboro District of the United Methodist Church. It seems impossible to tell all that Jack accomplished, but 124 families in Rutherford County have to thank Jack Goodrich for co-founding a local ministry to make their dreams of owning a home a reality. In 1988, Jack Goodrich co-founded Rutherford County Habitat for Humanity. Jack continued to be involved with Rutherford County Habitat for Humanity for over ten years during which time 40 homes were built. The story is told of the Ben Weber Habitat Home, built for journalist Ben Weber who had been diagnosed with a terminal brain tumor. He wanted to be sure his family had a warm home and roof over their heads. Jack led the way in asking members of the community to help build a home for Ben Weber and his family. Help us continue Jack's legacy by answering his call again to build a home for a neighbor in need. Help us fund…