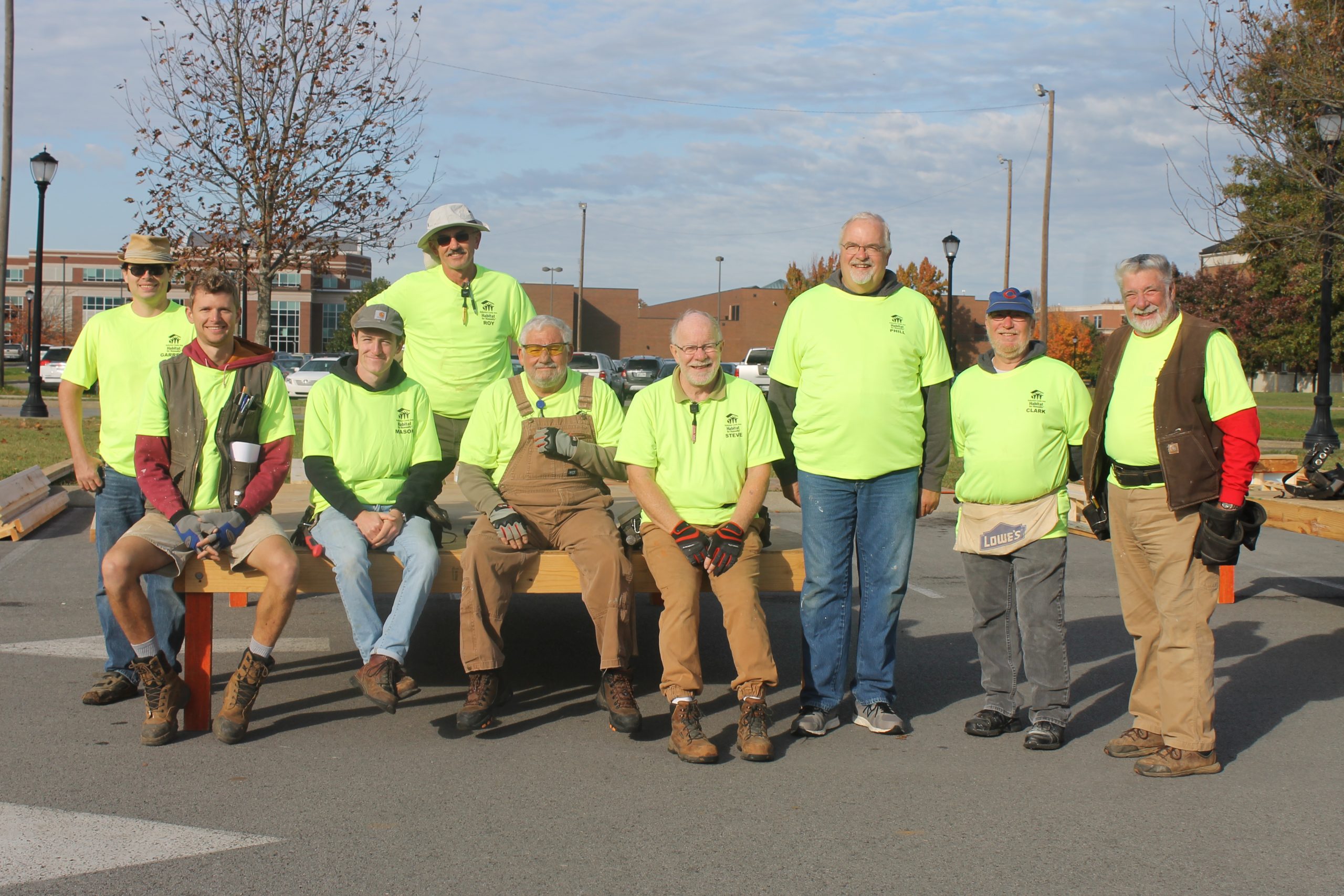 Volunteers are an important part of our Habitat mission and we are doing what we can to offer volunteer opportunities during limited construction and COVID situations. We are also hiring more sub-contractors in order to keep up with
building demands and our small construction crew.
That said, the numbers for 2021 are:
Construction Volunteers – 1274
Construction Volunteer Hours – 6667
ReStore Volunteers – 177
ReStore Volunteer Hours – 558.25
Total Volunteers – 1451
Total Volunteer Hours – 7225.25
---
Volunteer Update: Currently, we are taking volunteers on a case-to-case basis.
Please contact Megan to see what is available. megan@rchfh.org or 615.890.5877
NEW: Resources for students, volunteers, and non-profit careers – Click Here
If you are looking for a way to make a real difference in the lives of people, we have a place for you at Rutherford County Area Habitat for Humanity.
As a volunteer for Rutherford County Area Habitat for Humanity, there is always a place for you to bring your unique talents and skills. Experience is not necessary to volunteer with us. Our staff will provide you with all the training needed. Our partner families work alongside many of our volunteers while they are earning sweat equity, so it's a great way to meet future Habitat homeowners.
CONSTRUCTION VOLUNTEERS
The most well-known of Habitat for Humanity's volunteer opportunities is construction volunteers. They are continually in demand due to Habitat's ongoing building efforts. No construction experience or skills are required, though volunteers must be at least 16 years old.
Volunteers undertake dozens of home construction tasks such as framing, roof decking, vinyl siding, interior trim, painting, landscaping and so on. Every volunteer day as well as task is just as important as the other as they all come together to build a home. Volunteers are scheduled on both an individual and team basis.

RESTORE VOLUNTEERS
In addition to helping Habitat ReStore provide decent places to live for families in your community, you also can expect a great time while volunteering at Habitat ReStore! You'll get to interact with ReStore staff as well as your fellow volunteers, which may include future Habitat homeowners.
Volunteer needs at your local ReStore may vary, but the following are common ways you can help the ReStore:
Customer Service, Unloading Trucks, Pricing Inventory, DIY Projects, Furniture Repair, Organizing the ReStore Warehouse, & Helping with Donation Pick Ups.

TENNESSEE PROMISE & COMMUNITY SERVICE
If you require community service hours for school, and agency or other reason, Habitat may be able to help you. Please review the following information.
Volunteers desiring credit for community service hours must call the Volunteer Coordinator and/or complete an in-person orientation with Habitat prior to beginning service.
RCHFH accepts all charges except theft and anything that is violent or predatory.
Please allow adequate time to complete the required number of hours. While Habitat will work with you as much as possible, if you wait until the last minute, your needs and our schedule may not align. It is your responsibility to plan.

Volunteer Application & Safety Form
All volunteers are required to fill out a volunteer application and safety form prior to volunteering.
Volunteers can pick up the forms at the RCHFH Office, have them emailed, or pick them up on site.