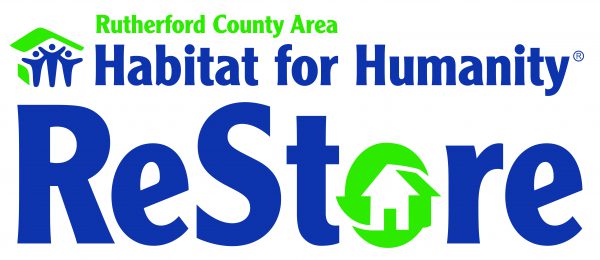 Our Habitat ReStore sales cover administrative cost so that all
donations to RCHFH can be used to build houses for low-income families!
We build strength, stability, self-reliance and shelter
Mark you calendars! Do you have "stuff" you don't know what it is? What could it be worth?
Treasure Talk Appraisal Event at the Murfreesboro ReStore, Thursday, June 28, 6-8pm
FREE to the public to watch the appraisals . To have your item(s) appraised: $10 per item for first two items / $5 per item after that (limit 4 to a person)
First come, first served. OR buy early Bird Tickets at:  Eventbrite
Connie Sue Davenport, ISA AM, is an experienced antique and personal property appraiser who has conducted appraisals for thousands of individuals and has coordinated countless estate sales since 1983.  She specializes in large estates and is often employed by corporations, estate, trust & probate attorneys, Insurance companies and estate heirs. She writes a regular column in Tennessee Magazine: "It's Just Stuff". http://conniesue.com/
Do you have stuff that you want to know more about? What is that water pitcher that aunt Jenny gave to you? Is your collectible worth more now or has it lost value?
Ms. Davenport will not have the time to thoroughly research your item and give a full appraisal for use as a conclusive value statement or to settle legal issues. She will also not be able to test gems for authenticity and cannot appraise guns.
Locations:
Murfreesboro ReStore:
Murfreesboro, TN / 615-849-5994
Smyrna ReStore:
Smyrna, TN / 615-625-3427 
We pick up!
Let us recycle your large new and slightly used items!
We pick up large items such as furniture and appliances. Call 615-849-5994 to arrange pickup.
Every day is Earth Day at the Habitat ReStore!