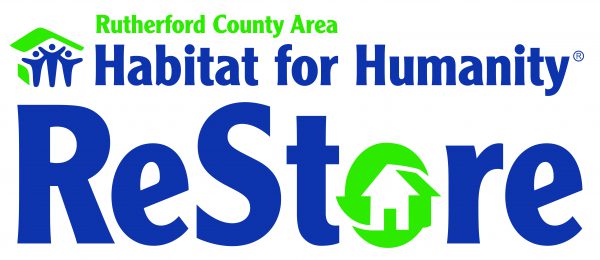 850 Mercury Blvd 
Murfreesboro, TN
Open Mondays noon – 6 pm (to allow for restocking & cleaning)
Tuesdays – Fridays: 9 am – 6 pm
Our ONLINE RESTORE is NOW OPEN!
Select items that you can purchase 24/7 and pick up at the ReStore (low-contact pick-up. Sorry, no shipping)
While in the ReStore, ee encourage customers to wear a mask or follow social distancing as they can – for the health of the other customers and our hard-working employees.
From the Rutherford County Mayor: Businesses, citizens, and visitors are strongly encouraged to be "Rutherford Responsible." Being "Rutherford Responsible" means wearing a mask in public when social distancing is impractical, along with other protective measures recommended by the Centers for Disease Control and Prevention
Our Habitat ReStore sales help cover administrative cost so that all
donations to RCHFH can be used to build houses for low-income families.
We Build Strength, Stability, Self-Reliance and Shelter