Community Panel Build presented by the Rotary Club of Smyrna, The Murfreesboro Breakfast Rotary and The Rotary Club of Murfreesboro. This is the 3rd year that all three area Rotary Clubs are joining forces!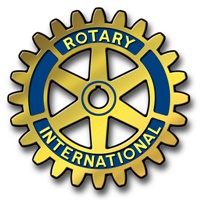 2022 Rotary Club Panel Build: Saturday, February 19, 9am – 2:30pm
Lane Agri-Center, 315 John Rice Blvd, Murfreesboro
Thank you to Tucker Markum and Woodmont Public Strategies for the lunches from Zaxby's!
And Thank You to Donut Country for the sweet breakfast treats!
Volunteers will build ALL of the walls for Future Homeowner Alexandria.
Alex graduated from MTSU with a degree in Interdisciplinary Studies and then was hired by the Secretary of State where she gets to help people every day. She also works part time at Donut Country, one of Murfreesboro's favorite donut shops! Alex had tried to buy a home but didn't qualify, as homes in Murfreesboro are so expensive now. The Habitat program offers affordable homeownership with a mortgage around $800/month, that is actually lower than most rental housing!
---
Rotary Members: Check with your Rotary Club to volunteer for this exciting event!
The Rotary Club of Murfreesboro Members Sign-Up: Click Here
Sign up for 1-hour shifts. No skills needed. Great chance to work hand-in-hand with your fellow Rotarians – AND Future Homeowner Alexandria. Volunteers will build ALL of the walls for Alexandria's house in just 5 hours!
Can't volunteer that day, visit the Donation Page and buy a bucket of nails or a bundle of insulation for this house!