Community Panel Build presented by Ann Hoke & Associates, with SEC, Inc. (Site Engineering Consultants)
Saturday, October 5, 2019, 9a.m. – 3:30p.m.
ADDITIONAL SPONSORS & SPONSOR VOLUNTEERS WELCOME!
Where: The Grove at Williamson Place , 3250 Wilkinson Pike, Murfreesboro, TN 37129
(Medical Center Parkway and I-24, entrance behind the Rutherford County Chamber)
We'll build all of the walls, and a temporary Habitat "house", in just 5 hours!!
The walls will be built for the first Legacy Pointe subdivision house for Future Homeowner Ali!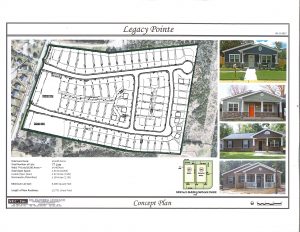 Legacy Pointe, Twin Oak Drive off of Halls Hill / Greenland in Murfreesboro.
Thank you to Chick-fil-A Murfreesboro

for providing lunch for volunteers!